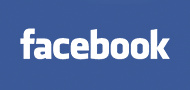 According to new comScore figures, Facebook's unique visitors from the U.S. declined in April and May, although the drops were not drastic.
In March, the social networking giant had 158.93 million uniques, which fell to 158.69 in April and finally 158.01 in May. The trend is down (at least for now) but a 0.06 percent drop is surely not scaring Facebook.

A fair comparison to 2011's results is impossible as comScore recently changed their calculation methods.

On the bright side, users who access the site used it for a longer period, spending an average of 380.8 minutes per month. That figure was 378.9 minutes in April.

Facebook has over 915 million users across the globe.