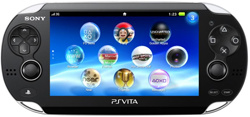 Sony
has responded to the reports that their
PlayStation Vita
handheld has been experiencing overheating issues in Japan.
In some extreme cases, the Vita would even began actually burning.

A few gamers in the nation reported the issue, and Japan's independent National Institute of Technology and Evaluation began looking into the situation.

Sony has since responded: "SCE confirmed that a small number (23 in Japan) of PS Vita's and USB cable's multi-use port were damaged during recharging, and have reported them to NITE (National Institute of technology and Evaluation). The cases were caused by partial short-circuit on the multi-use port of PS Vita and USB cable due to small particles or liquid attached to it. We believe this is not product oriented issue. The short-circuit damaged the multi-use port, resulting in being unable to boot the system."



There will be no recall of the handheld.