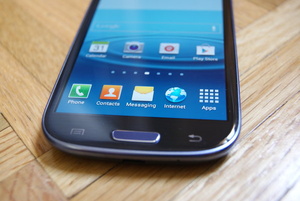 Samsung
proudly announced this week that the new
Galaxy S III
has reached 20 million in sales.
Back in July, the company had confirmed 10 million, so it appears sales are still strong for the flagship smartphone.
In Europe, the phone has sold 6 million units, while selling 4.5 million in Asia, 4 million in North America and 2.5 million in Korea, where Samsung is based.
Altogether, it took just 100 days to reach the milestone, quicker than any other phone on the market by a long shot when excluding the iPhone.
The line has been a hit for Samsung, with 24 million Galaxy S being sold and 28 million
Galaxy S II
being sold over their course of their lifetimes.