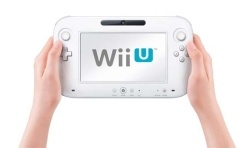 Although it has of course remained unconfirmed by
Nintendo
, there is now some decently strong evidence that the upcoming
Wii
U will cost $249 at launch.
Wholesale media distribution company VPD has let it slip that the Wii U will make its American and Canadian debut on November 11th, starting with a base price of $249.99.

Additional SKUs will price at $300 and $350, although it is unclear what comes in each bundle.

VPD accidentally posted and then quickly removed the product pages with the information.

Nintendo will unveil more about the console, including release date, on September 13th during an event in NYC.