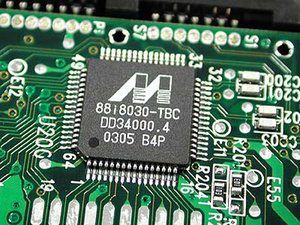 A federal jury has ruled against large chip-maker Marvell Technology.
The jury has ruled that Marvell must pay Carnegie Mellon University $1.17 billion for infringing on patents.
If it ultimately stands, the award will be the third largest ever in a patent case, even beating out Apple's recent victory over
Samsung
for smartphone and tablet patents in the U.S.
The University had accused Marvell of infringing patents related to disk drives used in all types of computing products. The patents relate to technology used for "noise predictive detection," tech that increases accuracy in retrieving data from said drives. Marvell sold "billion of chips" using the patented technology without a license.
Marvell currently has a market value of about $4 billion and has $2 billion in cash and investments.
The company plans to appeal
if the judge does not lessen the award during post-trial motions.