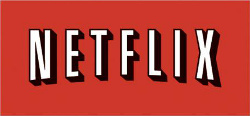 Netflix has announced they will add "social features" to the popular service in 2013, after the President signs a recent bill into law.
Earlier this week, Congress passed the bill which will remove restrictions that formerly prevented rental companies from sharing customer's rental history.
"We are pleased that the Senate moved so quickly after the House,"
says
Netflix.
"We plan to introduce social features for our US members in 2013, after the president signs it."
Netflix has long wanted to be able to offer customers the ability to link their Netflix accounts to their Facebook to share movie recommendations and their watched movies.
In fact, Netflix users in Latin America and Canada have had such ability for over a year, since their was no similar law in those nations. The 1988 Video Privacy Protection Act (VPPA) prohibited companies from disclosing "personally identifiable information," which includes rental history for video rental companies.
Now amended, Netflix will be able ask customers for "written consent," (through an e-disclosure) to share information.