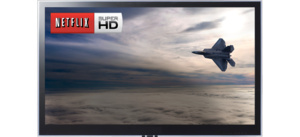 Netflix has added 3D movies to its
streaming
catalog, but only if your ISP uses Netflix's own Open Connect CDN.
Additionally, the company
has added
"Super
HD
," a higher quality
1080p
stream with better picture than current streams.
You can check whether your ISP is using Open Connect
here
, and Netflix suggests that if they are not you should send them an email or call and request it.
On the 3D side, most customers will not be missing much. There were just over 30 titles added this week, including some nature and Red Bull extreme sports films. Super HD is available to PS3, Roku,
Wii
U, Windows 8 and some
Samsung
or
Sony
Blu-ray
players and
Smart
TVs. Netflix is aiming to have its entire catalog available in Super HD in the next month or two.
To be able to play streams in Super HD, you will need a connection of at least 7 Mbps.