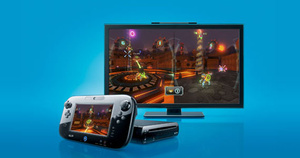 Although it is not too surprising, the new
Wii
U has outperformed its predecessor in terms of revenue.
Nintendo
has sold 890,000 since launch in November, bringing in $300 million in revenue.
The original Wii brought in $270 million in its similar launch period, but of course there is a major caveat with the comparison. The Wii U sells for $300 or $350 while the original Wii launched at $250 in 2006.
Despite this fact, Nintendo of America's EVP of Sales and Marketing Scott Moffitt added (
via ATD
):
"While the Wii launch established new benchmarks in the United States, Wii U has surpassed its predecessor in perhaps the most important category: revenue generation."
Nintendo, which has said they are happy with Wii U sales, to date, sells two editions of the Wii U with the second including premium features and more internal storage.