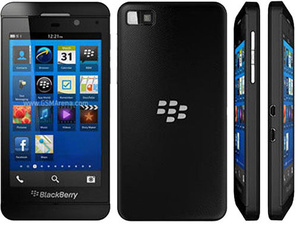 BlackBerry has announced it is rolling out its first
firmware
update for the new BB10 operating system.
The update will improve usability issues relating to apps, the camera, the calendar, contacts, browser and also battery life.
Since its launch last month, most early adopters have complained about the app performance and its general bugginess. Most of the available apps are ports from
Android
and they tend to crash regularly.
For the update,
BlackBerry has
"improved performance for 3rd party applications," which should at least lead to an improvement in lag time.
The camera app was also seeing poor performance in low-light situations, which should be improved moving forward. The browser can now handle video playback better, and the BlackBerry Hub, contact and calenders apps have all been improved to fix outstanding bugs.
Most importantly, BlackBerry Z10 users have been complaining about battery life, which was clocking in at just 7 hours of heavy use. The update should boost that to 9 hours.