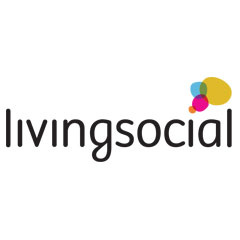 LivingSocial, the failed daily deals site majority owned by Amazon, has confirmed a massive attack on their servers led to customer data being stolen by hackers.
50 million customers have had their names, emails, passwords and date of birth compromised, but credit card and other financial information were not.
The attack affected customers in all countries LivingSocial is available with the exception of Thailand, Korea, Indonesia and the Philippines.
Reads the
internal memo
from CEO Tim O'Shaughnessy:
Re: Security Incident
LivingSocialites –
This e-mail is important, so please read it to the end.
We recently experienced a cyber-attack on our computer systems that resulted in unauthorized access to some customer data from our servers. We are actively working with law enforcement to investigate this issue.
The information accessed includes names, email addresses, date of birth for some users, and encrypted passwords -- technically 'hashed' and 'salted' passwords. We never store passwords in plain text.
Two things you should know:
1. * The database that stores customer credit card information was not affected or accessed.
2. * The database that stores merchants' financial and banking information was not affected or accessed.
The security of our customer and merchant information is our priority. We always strive to ensure the security of our customer information, and we are redoubling efforts to prevent any issues in the future.
To ensure our customers and merchants are fully informed and protected, we are notifying those who may have been impacted via email explaining what happened, expiring their passwords, and requesting that they create new passwords. A copy of the note is included below this email.
If you have any questions or concerns, please visit Pulse –https://pulse.livingsocial.com/intranet/Home/more_updates.html -- for a list of frequently asked questions. If you have additional questions that aren't answered in the FAQs, please submit them via email to XXX@livingsocial.com.
Because we anticipate a high call volume and may not be able to answer or return all calls in a responsible fashion, we are likely to temporarily suspend consumer phone-based servicing. We will be devoting all available resources to our web-based servicing.
I apologize for the formality of this note, which the circumstances demand. We need to do the right thing for our customers who place their trust in us, and that is why we're taking the steps described and going above and beyond what's required. We'll all need to work incredibly hard over the coming days and weeks to validate that faith and trust.
– Tim
If your account was affected, you will be asked to change your password when you try to login.