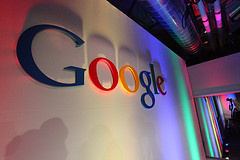 Search giant Google spent a massive $291 million on acquisitions during the first quarter, as the company continues to look for ways to boost their already robust revenue.
$150 million of those dollars
went to patents and developed technology
, with the biggest acquisition being $125 million for Channel Intelligence Inc., a maker of online marketing tools used by retailers.
Google has been actively moving away from its core search-based ad business, expanding into hardware, software and all other types of ads and marketing. The company spent $12.5 billion for
Motorola
Mobility last year, adding a potent patent portfolio to protect
Android
.
"These acquisitions generally enhance the breadth and depth of our expertise in engineering and other functional areas, our technologies, and our product offerings,"
said Google in their quarterly filing to investors.