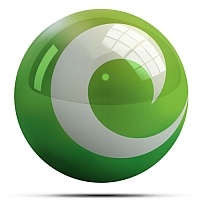 Although it had been a lock that Sprint would be purchasing the rest of 4G spectrum operator Clearwire, Dish Network recently upped their bid by a significant amount, leading shareholders to reconsider.
Sprint had offered $3.40 per share in April, and a vote was set for this week before Dish countered with $4.40 per share, a huge increase.
One large shareholder, Crest Financial, which currently holds 8 percent of outstanding shares, has said the company should open itself to competitive bidding now given the new offer.
Making the move even more complicated is the fact that Dish has offered $25 billion to buy Sprint as a whole, competing with an offer from Japan's third largest carrier, Softbank.
A special committee from Clearwire
will take two weeks
to review the new proposal and vote on June 13th.