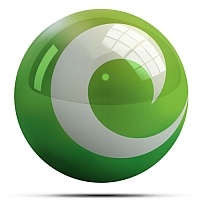 Looking to end their long-standing bidding war, Sprint has increased their bid for 4G spectrum holder Clearwire to $5 per share, 14 percent higher than Dish's bid, and almost 40 percent higher than their own original bid.
The bid would allow Sprint to purchase the 50 percent of the company it does not already own. Additionally, Sprint managed to get major investor and board member support, so unless Dish counters with a massive increase this looks like the final purchase price.
Of the Sprint offer, Clearwire's CEO
says
,
"The path that we took has created a fantastic value for shareholders. This deal is going to be simple for us to execute and we expect to close it quickly."
With the latest move, Dish has been rejected in both of its attempts to gain access to the U.S. wireless market. The company bid $25.5 billion for Sprint and was rejected, and $4.40 per share for Clearwire.
The original bid for Clearwire, last December, was $2.97 per share, prompting the bidding war between the companies and forcing Sprint to pay much more than they expected and hoped for.