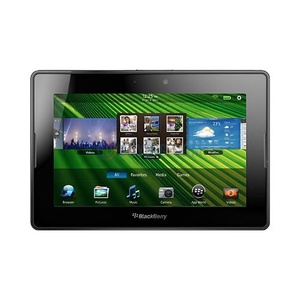 Despite promising to update their PlayBook tablet to the new BB10 operating system in 2013, BlackBerry has decided against the idea, citing performance issues.
CEO Thorstein Heins revealed the information yesterday during the company's fiscal Q1 2014 earnings report. The company's stock cratered 28 percent after the report thanks to an unexpected loss and poor guidance for earnings moving forward.
"Our teams have spent a great deal of time and energy looking at solutions that could move the Blackberry 10 experience to PlayBook. But unfortunately, I am not satisfied with the level of performance and user experience, and I made the difficult decision to stop these efforts and focus on our core hardware portfolio,"
Heins
added
.
The PlayBook has been dead for some time. The company was forced to fire sale it just months after launch, dropping the price from $500 to $300 and then $169 just to move inventory. Even at its current price, only 100,000 PlayBooks were sold during the recent quarter, compared to 19.5 million iPads and over 20 million
Android
tablets.
BlackBerry says they will continue to support the device and its outdated BB7 operating system