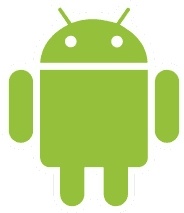 According to new comScore data,
Apple
still tops smartphone market share in the U.S.
over other brands
, even though
Android
remains the top operating system.
Apple ended May with 39.2 percent share, up 0.3 percentage points from the quarter before. Rival
Samsung
saw strong growth from 21.3 percent to 23 percent by the end of May, likely thanks to the launch of the
Galaxy S4
.
Other smartphone makers continue to fall into irrelevance behind the duopoly, with
HTC
,
Motorola
and
LG
all falling. HTC now has 8.7 percent, Motorola has 7.8 percent and LG has 6.7 percent rounding out the top 5.
Overall, 141 million Americans owns smartphones, good for 59 percent mobile market penetration. That number is expected to hit close to 100 percent in the next 5 years as feature phones are increasingly phased out.
Android was the top OS, with 52.4 percent share of all smartphones, followed closely by Apple at 39.2 percent. BlackBerry cliff dived again, this time to 4.8 percent, followed by Windows Phone at 3 percent.