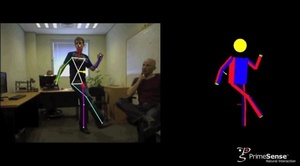 PrimeSense, the company behind the gesture-based tech seen in Microsoft's popular
Kinect
sensor, has denied reports that is being acquired by
Apple
.
In the original report, it was noted that the purchase price would be in the range of $280-300 million.
However, sources speaking to
TechCrunch
say that price, and the talks in general, are not accurate.
The sources claim the report is
"journalist delusion based on unverified and twisted hints. 280M? Come on! We're worth 10 times that. :)"
While maybe not in the works currently, a PrimeSense acquisition would make perfect sense, especially as the company reportedly is trying to get into the living room with a dedicated
HDTV
.