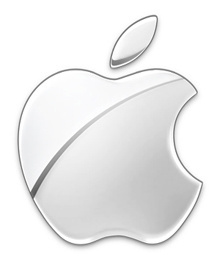 Apple
reported their latest quarterly earnings this afternoon, beating analyst expectations due to better than expected iPhone sales.
The company reported profit of $6.9 billion on $35.3 billion in sales.
For the quarter, Apple sold 31.2 million iPhones, 14.6 million iPads, 4.5 million iPods and 3.8 million Mac computers. The iPad number was a lot lower than expectations, but iPhones made up for the difference.
"We are especially proud of our record June quarter iPhone sales of over 31 million and the strong growth in revenue from iTunes, Software and Services,"
Apple CEO Tim Cook said in a
statement
.
"We are really excited about the upcoming releases of iOS 7 and OS X Mavericks, and we are laser-focused and working hard on some amazing new products that we will introduce in the fall and across 2014."
Apple's profit margin fell 5.9 percent year-over-year, and the company reported a year-over-year profit decline for just the second time in 10 years.
The iPhone 5S, and potentially other new devices will launch in October.