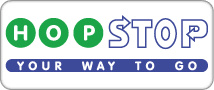 Last week,
Apple
purchased the local transit navigation service HopStop, likely to help boost its own
iOS
mapping app.
Since the acquisition, Apple has reduced the app's platforms, shutting down the recently launched Windows Phone app.
The app is gone
from the Windows Phone Marketplace, and all support has been discontinued. If you already had it downloaded, launching the app gets you the error
"HopStop no longer supports the Windows platform."
Android
users need not fret, as the app is still available and supported.
Apple also recently purchased Locationary, tech that uses "crowd-sourced data to offer accurate and up-to-date listings of local businesses." The company introduced iOS Maps with 6.0 and has been updating it almost weekly since.