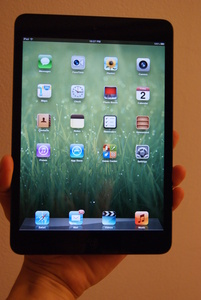 According to the
WSJ
, Apple's suppliers are preparing to begin mass production on a new iPad Mini with a
Retina display
built by
Samsung
.
The tablet should be ready for launch for the Q4 holiday season.
Outside of the display, the tablet will be the same size (perhaps slightly thinner) and
Apple
has also allegedly been mulling over offering multiple color back covers instead of just the regular dark grey.
While Samsung will be one of the main suppliers,
LG
and
Sharp
will also provide displays. The report says Apple went to Samsung to ensure there would be adequate supply.