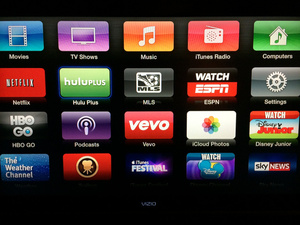 As of this morning,
Apple
has pushed an
OTA
update to the Apple TV, adding new content.
The first app, Major League Soccer (MLS) will allow users to watch soccer games live.
In addition, Apple
has added Disney Junior
, which includes numerous shows aimed at kids.
Each channel will have its own fans, especially parents with younger children and sports fans. Over the last few weeks, Apple has added many new features to the device, including
iTunes
Radio, the Disney Channel, The Weather Channel, Vevo, and more.