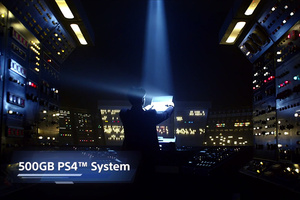 Sony's marketing team has
released
an unboxing video for their upcoming
PlayStation 4
console, parodying Daft Punk.
Rather than a step-by-step unboxing of what's under the hood of the device,
Sony
put the console in the same server room used in Daft Punk's
Random Access
Memories unboxing.
In the video, a pair of hands belonging to Shuhei Yoshida, president of Sony Worldwide Studios, inspects each of the box's contents, including the PSN voucher, a quick start guide, a
DualShock
4 controller, an
HDMI
cable, an AC cord, a mono headset, and a USB cable.