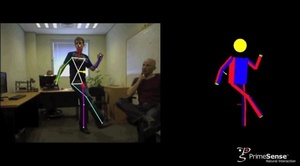 Apple
has confirmed their purchase of PrimeSense, the Israeli 3D sensor startup.
The reported price was about $360 million for the company that created the tech behind the original
Microsoft
Kinect
.
Says
Apple:
"Apple buys smaller technology companies from time to time, and we generally do not discuss our purpose or plans."
PrimeSense was a bit more forthcoming:
"We can confirm the deal with Apple. Further than that, we cannot comment at this stage."
There had been reports of Apple purchasing the company since July, at prices varying from $280-$360 million.
PrimeSense has been working on creating new, smaller sensors more a wider variety of devices, with the expectation that 3D gesture based tech will eventually be added to smartphones.