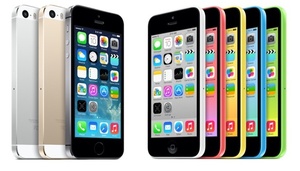 According to a new
report
out of the UK, the new iPhone 5S is killing its brother, the cheaper plastic iPhone 5C, by a 3-to-1 sales margin.
Kantar Worldpanel does add in their report that
Apple
has appealed to a broader audience with the 5C, and it has attracted new buyers to iPhone. Almost half of all iPhone 5C purchasers switched from feature phones or
Android
rivals, mainly from
Samsung
or
LG
. 80 percent of iPhone 5S buyers were upgrading from the iPhone 4, 4S or 5.
Similar figures have come out, globally, and Apple has reportedly scaled back iPhone 5C production by as much as 50 percent and moved that supply over to the 5S to tackle extra demand.