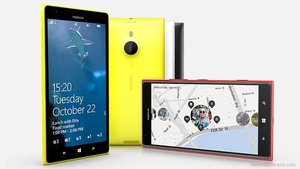 According to the latest
Kantar figures
for the quarter ended October 31st, Windows Phone has been gaining traction around the globe, most notably in Italy.
The operating system reached a record 16.1 percent of the Italian smartphone market, besting
Apple
at 10.1 percent. In the UK, the OS hit 11.9 percent and France saw a record high, as well, at 12.5 percent. In France, the market share doubled from last year.
In the major smartphone markets of U.S., China and Spain, the operating system commanded 4.8 percent, 3.5 percent and
4.3
percent, respectively.
EU5 nations (France, Germany, Italy, Spain, United Kingdom) saw Windows Phone share increase to 10.2 percent, behind
iOS
at 15.8 (down from 20.8 percent) and
Android
at 70.9 percent.
Full chart: