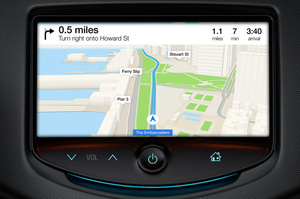 According to the latest beta, Apple's upcoming
iOS 7
.1 will bring a new Car Display mode.
The update
allows customers to "attach an
iOS
device to a compatible car center console via either wireless protocols or over a USB cable. An iOS interface for managing Maps, Messages, and Music then appears on the car's display."
Apple's latest beta for iOS 7.1 has added the ability to enable the "Car Display" mode in the Settings app. Additionally, the source code shows a large increase in reference to the car mode from beta 1 to beta 2.
The update is set for an early 2014 release.