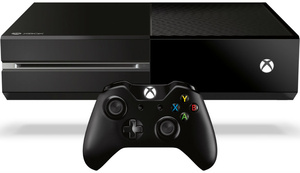 Before the launch of the Xbox One,
Microsoft
promised one killer feature it could not deliver: live gameplay
streaming
via Twitch.tv.
It appears there is still no ETA for the launch of the feature, at least according to Twitch.
Microsoft has not given any update, so Twitch says the launch could be in "a few more months."
What is the reason for the extended delay? It remains unclear, but one theory is that Microsoft does not yet know how to deal with potentially offensive or sexual video. On the
PlayStation 4
, which did launch with Twitch, gamers using the augmented reality demo The Playroom filmed themselves having sex and the service was subsequently banned from being used with that game.
Xbox One Direct Broadcasting: There is no ETA at this time from Microsoft. Expect a few more months. If we know sooner, we'll update.

-- Twitch Support (@TwitchTVSupport) January 8, 2014