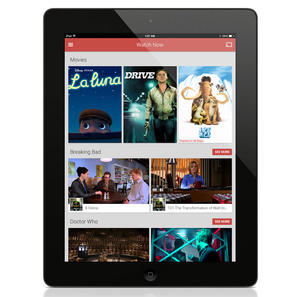 Google has finally made their Google Play Movies and TV store available on
iOS
.
The move follows earlier launches of Google Play Books and Google Play Music in 2013.
You will not be able to buy content directly through the app, due to Apple's restrictions, so you will have to buy the content via the web client first and then play them through your app.
Another downside is the video will only stream in
SD
, but can be viewed in
HD
if
streaming
through a Chromecast. Continuing the disappointments, the content will be Wi-Fi-only and cannot be saved for offline viewing. Finally, the app is missing "info cards" when the films are paused.
As with nearly all Google products, however, the apps are crippled at launch for iOS and then eventually reach parity with their
Android
counterparts.
Get the app here:
Google Play Movies and TV