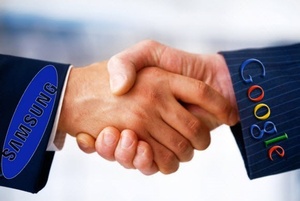 Samsung
and Google have reached a broad ranging deal that will entitle both companies to cross-license each other's patents.
The deal will cover both existing patents and those that may be filed in the next ten years. The deal also extends beyond just
Android
and mobile and will cover other product categories.
While Samsung and Google have been "friends" for the most part in the global patent wars, the deal will likely help Samsung in its ongoing battles against
Apple
.
"This agreement with Google is highly significant for the technology industry,"
said
Dr. Seungho Ahn, the Head of Samsung's Intellectual Property Center.
"Samsung and Google are showing the rest of the industry that there is more to gain from cooperating than engaging in unnecessary patent disputes."
Google deputy general counsel Allen Lo also added:
"By working together on agreements like this, companies can reduce the potential for litigation and focus instead on innovation."