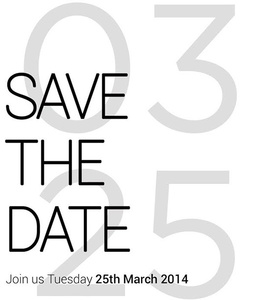 HTC
has sent out invites for a media event on March 25th where they will unveil their next flagship smartphone.
The announcement will be for the company's "primary flagship for 2014" and the event will actually be two simultaneous events in London and New York.
Luckily, via a plethora of leaks, we know that the device will be an upgraded version of the One, likely with a larger screen and the same dual-sensor camera as the One.
Additionally, HTC will unveil the latest version of the
Android
UI "Sense," which is expected to refine old features and add some new and unknown features.