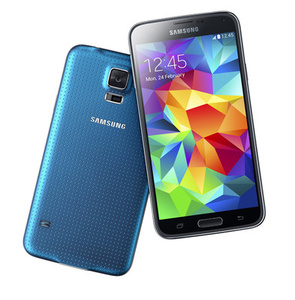 Although
Samsung
has notably cut down on their own "
bloatware
" for the upcoming Galaxy S5, the phone's ROM will still take up a massive amount of space.
Two independent
reports
claim that the 16GB model of the upcoming flagship device will have half of that storage capacity available for users. One phone tested had 7.86GB available for users, while the other had 8.65GB.
The new device offers even less space than its predecessor, which left a bit over 9GB for users.
Of course, the Galaxy S5 does have a
microSD
slot, allowing for up to 64GB of extra storage for the price of a cheap card, or you can purchase the 32GB internal storage model from Samsung for a premium.
Samsung has kept up with high-end specs for the new device including a 5.1-inch
1080p
display,
Android
4.4.2 +
TouchWiz
. Under the hood is a 2.5GHz Quad core processor, 2GB
RAM
, 16/32GB internal storage, microSD slot, dual cameras, 16MP (rear) with 4K video support, 2.0MP (front),
LTE
Cat 4,
802.11
a/b/g/n/ac MIMO(2x2) Wi-Fi, Bluetooth 4.0 BLE,
NFC
, a fingerprint scanner, a heart rate monitor and a built-in IR remote to control TV and other devices.