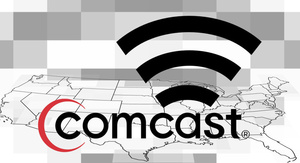 According to a new report, Comcast is actively considering launching its own wireless mobile phone service, one that would have to compete with massive players like Verizon, T-Mobile, Sprint and AT&T.
The service would need to used leased cellular network capacity and Wi-Fi and the service would likely be bundled with the cable provider's TV, Internet and legacy landline phone services. Such a package could certainly be attractive, especially if the prices are discounted for adding more to the bundle.
For now, any plans are in the concept stage, but it could come to fruition in the near future thanks to a deal Comcast struck with Verizon in 2011. Comcast has the right to buy access on Verizon's
CDMA
networks, and that could certainly provide solid network access when traffic cannot be handled on Comcast's Wi-Fi networks.
These major plans will complement their recent proposed acquisition of Time Warner Cable, the U.S.' second-largest cable company, for $45 billion.
Source:
The Information