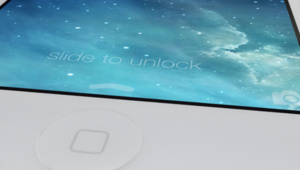 Jony Ive, Apple's SVP of Design, may be behind the departure of another high-ranking
Apple
executive.
Human Interface VP Greg Christie will be leaving Apple after over twenty years, reportedly because of intense infighting between himself and Ive. Ive was also reportedly behind the firing of Scott Forstall in 2012, another executive that was close to former CEO Steve Jobs, but was said to have had friction with many co-workers.
Christie led the design of the new
iOS 7
interface, and also played a prominent role in the "Slide to Unlock" feature of the iPhone.
While Christie was in charge of Apple software design, Ive received an expanded role in late 2012. The two did not agree on the direction of
iOS
7, however, and Ive then reportedly took control of the design himself, undermining Christie's leadership.
Apple confirmed the move:
"Greg has been planning to retire later this year after nearly 20 years at Apple. He has made vital contributions to Apple products across the board, and built a world-class Human Interface team which has worked closely with Jony for many years."
Source:
9to5Mac