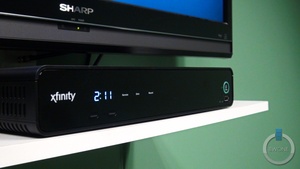 According to "five sources" close to the company, Comcast may soon begin offering
streaming
video games from major publisher EA via their X1 cable box.
The companies have allegedly been testing the service for two years, and the streaming games will include hit franchises like FIFA and Madden.
Comcast's X1 cable box, the most high-end in the industry including a full interface, operating system and apps, also has the ability for voice control.
If accurate, the move would be the boldest by a cable company trying to get into the gaming world and fend off powerful rivals like Amazon and their set-top FireTV, which includes the ability to play games with a full-sized controller.
Comcast is currently in the process of acquiring Time Warner Cable for $45 billion, combining the biggest cable companies in the U.S. into a behemoth.
Source:
Reuters