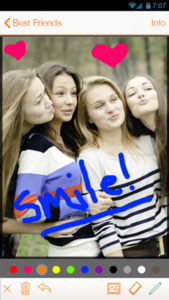 Yahoo has acquired the self-destructing Blink mobile messaging app and will shut it down soon, following its recent trend of acquiring startups and shutting down their applications or services while integrating to Yahoo's core businesses.
All Blink employees including its founder will now be joining Yahoo.
The product had to compete with giant Snapchat, among others, but still had over 100,000 downloads of its
iOS
and
Android
apps before it was acquired.
Blink launched over a year ago on iOS and had features like the ability to text and share voice message and video, some features that only recently came to Snapchat.
The company was popular in the U.S., as well as the Middle East, and was working on more Arabic-catered localization into the future.
Source:
Crunch