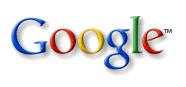 Google has banned the advertisement of pornography on its ad network, specifying sites that contain "graphic sexual acts with intent to arouse including sex acts such as masturbation."
The search giant says it expects most advertisers have already looked into different venues to get their ads out, but those in the industry speak differently. AVN Media, one of the largest in the business, says it was caught by surprise, having used AdWords since 2002.
All those that could potentially be in violation were notified in June with an email:
"Beginning in the coming weeks, we'll no longer accept ads that promote graphic depictions of sexual acts including, but not limited to, hardcore pornography; graphic sexual acts including sex acts such as masturbation; genital, anal, and oral sexual activity.

When we make this change, Google will disapprove all ads and sites that are identified as being in violation of our revised policy. Our system identified your account as potentially affected by this policy change. We ask that you make any necessary changes to your ads and sites to comply so that your campaigns can continue to run."
Porn is one of the most common searches on Google, with the company confirming that searches for "sex," "porn," "free porn" and "porno" totaled 351 million for the month of May.
Source:
CNBC