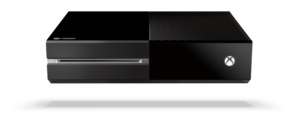 Microsoft
has revealed the details of the upcoming August Xbox One update, which include eight featured additions/changes.
The features are new activity feed updates, an expansion for the Friends section on Home, low battery notifications, the ability to disable notifications when playing video, mobile purchases, 3D
Blu-ray
support, OneGuide expansion and a 'last time seen' addition to your Friends list.
In the console's activity feed interface, the layout will now be a single scrolling list "that is longer and includes more content." In addition, you can now post on your feeds and "like" and comment on other items, similar to Facebook. You can also share your game clips either privately or publicly to the feed.
SmartGlass
will be integrated, as well.
If you are looking to kinda stalk your friends list, it will now reveal the last time your friend has been online and what they were playing. The Home area has been expanded showing friend's current activity, the top trending games they could be playing and also a Gamerscore leaderboard.