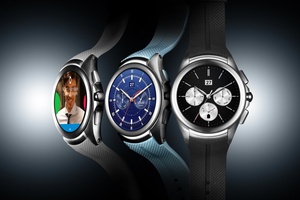 According to a new report, LG has canceled their anticipated 2nd-generation Watch Urbane with LTE connectivity.
The watch's release has been suspended indefinetely "due to an unspecified hardware issue."
AndroidPolice
, who was in the middle of testing the device for a review, received this email from LG:
"We understand that you are currently reviewing our latest smartwatch; however, late in the quality assurance process for the LG Watch Urbane 2nd Edition LTE, our engineers were made aware of a hardware issue which affects the day-to-day functionality of the device. After further investigation, the decision was made to cancel the rollout of the Urbane 2nd Edition LTE due to the complicated nature of the issue."

The device was set to be the first Android Wear watch with mobile connectivity and voice call capabilities, so this latest news is a blow to Google and Android Wear.