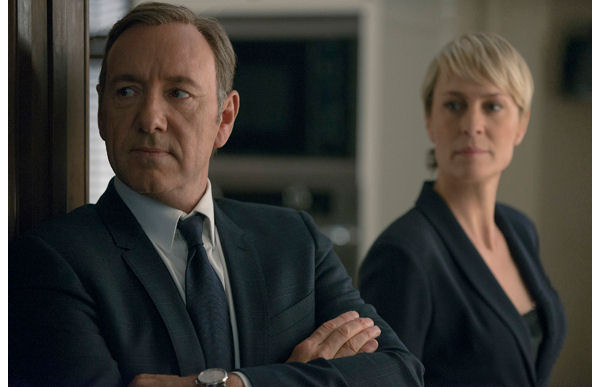 One of the cornerstones of Netflix Originals, whether its the shows including the award-winning House of Cards or Documentaries Virunga, is that they will be available at the same time all around the world. Much of the company's success especially outside the US has been for this fact.
Now it seems that the company has been caught having those awful region-specific licensing deals it downplays in its own strategy. One might call Netflix's situation a hypocrisy, since among others House of Cards' new season is not showing in multiple countries in Europe, Asia and Africa because it has been licensed to TV companies.
Netflix
told TorrentFreak
that this is because of old contracts that the company is trying to get rid of as soon as possible, and the fact that the company
expanded to 130 new countries
recently has brought these issues to light. Amongst other shows that suffer from late releases is the hugely popular Orange is the New Black.
Customers, however, are reasonable angry about the situation. People in Germany, Austria, Switzerland, Turkey, Spain, and most of Africa are paying the same subscription fee but not getting the content as people just across the border. Furthermore people are defending their right to use VPN services to access other countries' Netflix content which Netflix has recently taken a
tougher stance against
.
For now all Netflix offers to users in these regions is hope that they will get rid of these legacy deals and stop being "a prisoner of the current distribution architecture" soon.