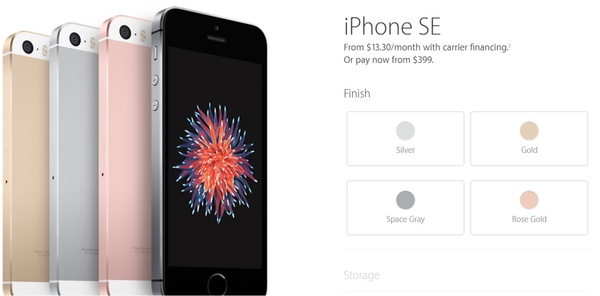 Just two weeks after Apple launched the devices to much fanfare, the iPhone SE and the iPad Pro 9.7 are now shipping.
Additionally, Apple has opened the devices to new markets and to retail Apple Stores, while other retailers like Best Buy will have them starting Monday.
Early reports suggest that the iPhone SE is going to be huge in China and India, while sales appear muted in the U.S. and Western Europe. Overall, most iPhone SE variations are showing 4-6 weeks shipping time, suggesting high sales around the globe.
Check out a more detailed post about the iPhone SE here:
Apple unveils powerful, 4-inch iPhone SE