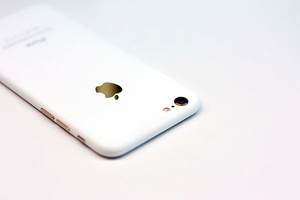 It is the year 2017 or, as it is known in Cupertino, year 10 AI (after iPhone). However, this year will be remembered a little differently from the past 9 years in terms of new iPhones.
For many years Apple released only one new iPhone per year. If you don't take the iPhone 5C and iPhone SE, which were essentially old hardware when they came out, into account, Apple has released two new smartphones only three times. This time around rumors have it that we are going to see another increase in model number and even a different kind of approach altogether.

Rumors tell us that in addition to three new iPhone models, Apple is going to test how deep your pockets really are.

As most of you probably know, Apple devices have never known as the cheapest option. In fact, Apple's brand is about prestige and luxury compared to every other smartphone manufacturer.

Apple analyst and blogger John Gruber claims that with huge success the iPhone has become less of a luxury item and more of a commodity. Because of huge scale mass production Apple is not able to make iPhone as revolutionary as it wants simply because the technologies wouldn't be ready for such a high volume.



Gruber expects Apple to go back to its roots this year and introduce a new iPhone which will blow your minds in terms of technology but also really test your price threshold.

This would not only make the volume more appropriate for a cutting-edge product but also let Apple try out new technologies in a more controlled environment before bringing them to the masses.

The type of approach has kind of been done lately with dual cameras and optical stabilization with the Plus sized models but this year the changes might be more radical. One of the things rumored in one of the new iPhones is a Galaxy S8's Infinity Display-like full front panel touch screen which might even have an in-screen fingerprint sensor.

According to Gruber the high-tech iPhone, whatever it's called (iPhone 8?), might cost as much as $1200. Currently the most expensive iPhone, the 256 GB iPhone 7 Plus, costs almost a thousand dollars already.