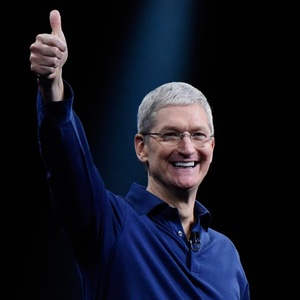 Apple has today released the latest quarterly results ending in December. The first quarter results for fiscal year 2018 have smashed both revenue and profit records of years past.
The quarter ending after the holidays resulted first time ever in revenue of more than $80 billion. The 13 percent rise in revenue meant a record-setting $88.3 billion figure largely thanks to the new high-end iPhone model, the iPhone X.

Another record was rewritten as Apple managed to break the streak of stalling profits as it first time ever passed the $20 billion mark. For three years Apple's profits have been hovering around $18 billion no matter the increase in revenue. Perhaps the introduction of a more expensive iPhone (iPhone X starting at $999) and thus improved margins were the most important factor in hiking up the profits.

This time around the profits increased almost as much as revenue – 12% vs 13%.

The revenue streams were very similar to past year's first quarter. The iPhone took approximately 70% share while the rest was divided more or less evenly (between iPad, Services, Mac, and Other) with Services leading the pack with nearly 10% and Other just topping 6%.



Apple CEO Tim Cook told that iPhone X popularity was a surprise even to them and it has managed to hold on to the title of the most popular iPhone to this day. He also revealed that the company soared past 1.3 billion devices in January, which means an increase of over 30 percent in just two years.