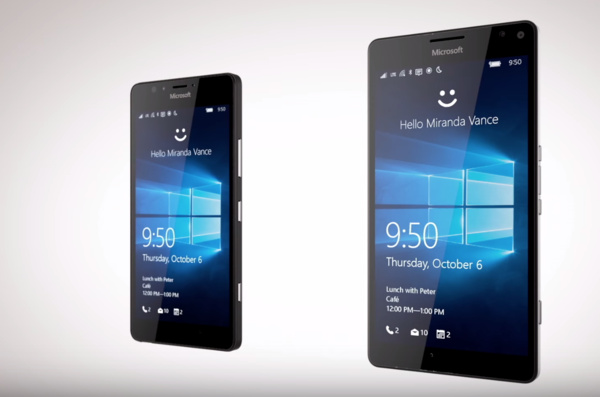 Microsoft made it fairly clear last summer that it's not really interested in Windows phones any more by
dropping support from almost all Lumia models
. Just days later, IDC's figures revealed why: Windows 10 marketshare was 0.1% in Q1 of 2017 fiscal year.
If that wasn't enough for a proper killing blow, then Windows boss Joe Belfiore made it
abundantly clear with his remarks in October
.
However,
Windows Latest
, a site focusing on Windows content as you might imagine, has revealed something very, very interesting. They've noticed that Microsoft's website sells multiple Lumia models currently.
One might think there's probably a mistake, perhaps some kind of accidental rollback in the store section of the website. No, the phones are actually for sale, and according to Microsoft have been for a little bit.
You can find at least
Lumia 950 XL
,
Lumia 950
,
Lumia 650
,
Lumia 550
, currently costing $499, $399, $199, and $139 respectively.
Microsoft spokesperson has told Windows Lately that the phones have been back for a few weeks after not being sold for a long while. Microsoft started selling then again on February 4th.
Obviously this doesn't really mean anything no matter how much one would like to draw conclusions about an upcoming Surface Phone or whatever it might be. Even though Microsoft hasn't told why this is the case, the likeliest explanation is that they are just emptying their warehouses of obsolete stuff.
Nevertheless, if you want yourself a Windows 10 phone, this is probably one of the last chances.