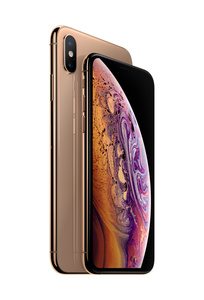 Apple unveiled today the newest generation of iPhones. The flagship models carry the name Xs and Xs Max, and whatever you might think about the names they are beautiful craftsmanship, as you would expect.
We already went through
most of the improvements on paper, but let's not kid ourselves, what matters to many is what the iPhones look like. Apple has of course released their own press photos that are aimed to show the new devices in the most glorious of lights.
The official high-resolution press photos of the new iPhone Xs and Xs Max showcase the new and improved camera, the Super Retina displays as well as some of the more important new software features.
Without further ado, here are the iPhone Xs and Xs Max in pictures.