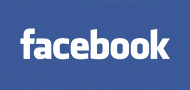 Yesterday Facebook released a statement about a security breach that had affected tens of millions of Facebook users. According to the social media giant the hackers got some user information from up 50 million users.
Facebook is investigating the hack with authorities, including the FBI, but currently it is not certain what type of information was leaked. At least the "View As" pages and basic information such as age and sex were leaked.

Some have argued that the access tokens that were used to gain access to View As pages would give access to other more sensitive information as well, but there's no official word on this yet.

Those 50 million affected have been logged out from their Facebook account which cut any illegitimate connections. This also means that you have to log back in to your account to access Facebook. Facebook also logged out another 40 million users as a precaution even though believes they were not targeted.

Currently seeing if you've been logged out is the only way to check whether the hack affected your account or if you were one of the 40 million users that were suspect of a "View As" lookup and thus precautionarily logged out.



It is advised that you don't enter any details on possible forms or sites that claim they can retrieve information on whether your account was hacked.

Facebook has promised to contact the people who were affected by the security breach but hasn't sent out emails yet, at least that we know of. If you were logged out of Facebook, keep an eye on your inbox.