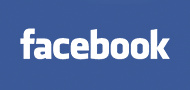 World's largest social media platform, Facebook, is constantly looking for new ways to monetize its user base of two billion. Now the company is negotiating with HBO to delivering pay TV to customers.
If negotiations go as planned, Facebook intends to sell and deliver Facebook users with HBO and other pay TV content. This might happen as soon as next year,
Recode reports
.
Facebook is somewhat late to the party, the likes of Google with YouTube are already selling TV subscriptions and delivering TV on their internet platforms.
Probably the hardest part of the equation is that cable companies want to promote their own platforms, and deliver exclusive content on there alone.
In addition to YouTube, competitors include Amazon with Prime Video and Apple, who are planning to revamp their TV service with exclusive content as well as content from cable companies.
Facebook has been in discussions with at least Showtime and Starz in addition to HBO.