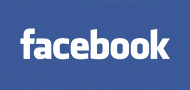 Facebook hasn't got exactly the best connotation anymore. Especially ever after the Cambridge Analytica mess, the company's image has undoubtedly been tainted, although over billion people still use the service.
The company still seems to be confident that the brand can do good for its other apps. Rather than separating apps like Instagram and WhatsApp, Facebook is planning the opposite,
The Information reports
.
According to the report, Facebook is planning on adding Facebook's own name to both Instagram and WhatsApp. Seems rather odd, but in the future the services are supposedly called Instagram from Facebook and WhatsApp from Facebook.
This appears in App Store and Google Play but won't affect the name in your home screen, as it would be too long.
Perhaps there could be an argument made, that linking the services, viewed very positively one would imagine, it could show customers that Facebook is more than just a personal data selling behemoth.
In fact, Facebook says that it is doing this "to be clearer about the products and services that are part of Facebook."
Facebook has been working on integrating the background technologies of its various platforms, including WhatsApp, Messenger, and Instagram, for months.
The teams are still very separate and doing their own things, even though names and digital infrastructure is becoming more unified.