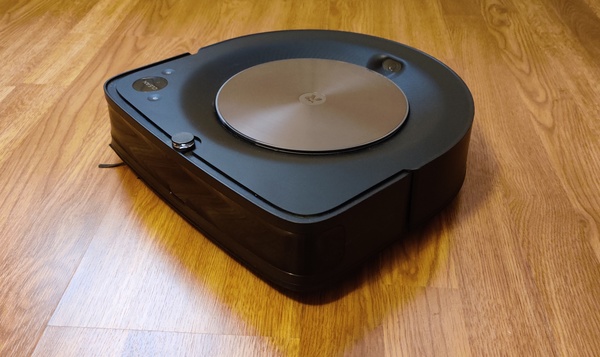 In past few weeks, the most expensive Roomba models got a new firmware update - and it messed up the robots pretty badly.
All over the discussion forums and other venues, angry Roomba owners are complaining about the recent
3.12.8
software update that has rendered their expensive robot vacuums almost useless.
The update seems to somehow change the way how Roombas navigate and apparently, the update wasn't tested all that well. Problems caused by the update vary from Roomba not being able to find its charging dock to the extend where Roomba simply gets confused in opeen area and starts doing circles until its battery runs out.
Time lapse video of i7+ attempting to return to clean base after 3.12.8 update. After over 15 minutes of this, the roomba stopped due to low battery, failing to dock. from r/roomba
Problems are related to
Roomba s9
,
Roomba s9+
,
Roomba i7
,
Roomba i7+
,
Roomba i6
and
Roomba i8+
models - the very top-of-the-line of Roomba models
(see our Roomba model comparison chart here)
. Also, the high-end floor mopping robot,
Braava m6
is affected by this update.
@iRobot new update has destroyed the smart map, Roomba robots running around in circles in what appears ro be the rise of skynet and what does Irobot has to say about it? "We'll fix it when we fix it" meanwhile the Roomba cannot do its most basic function... To clean.

-- Sigler (@Siglerjsg) January 27, 2021
iRobot
, company who makes Roombas, hasn't still officially announced anything about the issue, but they have responded to some users complaining about the problems. And some Reddit users claim that their robots' software has been downgraded back to the previous version through OTA update, solving the problems.
Has anyone received any sign iRobot will rollback update 3.12.8? My incident with them is going nowhere. from r/roomba