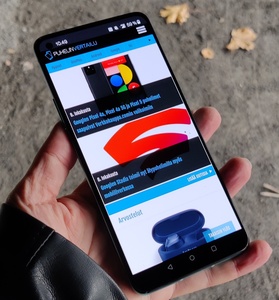 Since late 2020,
OnePlus
has been struggling to push out its Android updates in timely manner, which has frustrated its loyal fans quite a lot. But finally, some relief is coming:
Android 12
goodness arrives to its year 2020 high-end line of phones.
OnePlus 8
,
OnePlus 8 Pro
and
OnePlus 8T
started receiving
Android 12
update as of yesterday.
According to OnePlus, the launch is phased, meaning that the full rollout of the OTA updates will happen in upcoming weeks, depending on region, model and carrier.
European users will have to wait a bit further, as the initial rollout is only for North American and Indian users. OnePlus cites "regulatory" issues for postponing the EU OTA slightly.
After Android 12 update, both OnePlus 8 and OnePlus 8 Pro should get one more major Android update: Android 13. And the OnePlus 8T will get two major Android updates after this one: Android 13 and Android 14.
After this 8 series update push,
OnePlus' Android 12 update timeline
still has some work to do: OnePlus 7 series and most of the Nord models are still stuck with Android 11.