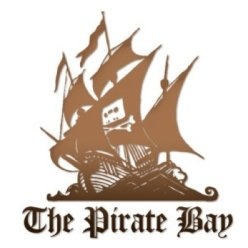 A few months ago we reported that the web hotel PRQ and
The Pirate Bay
were raided in Sweden. During the raid, the police not only confiscated Pirate Bay's servers but many other servers from PRQ's server room. With this, many companies lost their livelihoods and were financially ruined. After the raid, both the police and the prosecutor in charge were charged with official misconduct, but none of the charges led to an investigation. It was concluded by the judge that during the circumstances the confiscations were justified.
Since then, the Ombudsmen of Justice (JO) has been investigating if there had been any irregularities before the raid. There were ongoing rumors that the MPAA and other lobby organizations tried to steer high officials into pressuring the police to act swiftly againt The Pirate Bay.
The latest report published clearly states that the
MPAA
and even the American embassy had contacted the current Minister of Justice Thomas Bodström and the Secretary of State Dan Eliasson hoping to get them to force the police into action.
However, the JO has come to the conclusion that neither of the two men have done anything illegal nor have they attempted to influence the police.
Eliasson, in his defense, wrote the following in reply to the American authorities;

"(a)ccording to the Swedish constitution, it is not possible for the Government or the Ministry to intervene in a specific case. I can however assure you that I follow closely the actions taken by the police and the prosecutors in respect of copyrights infringements on the Internet and I will not, if necessary, hesitate to initiate further measures to improve their effectiveness"
The JO also stated that the police should have acted quicker in returning the servers not related to the Pirate Bay and did not buy their explanation as to why they confiscated them in the first place. He argued they should have just unplugged the TP cable but still found that there was not enough to charge anyone with misconduct for the raids.
Source:
NordicHardware