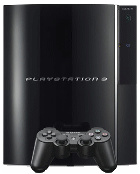 The large research company iSuppli has said
that it believes the
Sony PlayStation 3
console will see another price cut during the course of 2008 leading to a huge Christmas for the system.
Analyst Pamela Tufegdzic is quoted as saying,
"We anticipate Sony will have another price slash on the PS3 this year, and come Christmas, consumers who originally bought the Wii will likely purchase the PS3."
Continuing on, Tufegdzic reiterated that
"2008 will be a turning year for the PS3 - Sony is offering a better forthcoming software pipeline with blockbuster titles like Gran Turismo 5, which will boost PS3 sales this year."
Despite drops in manufacturing costs,
Sony still loses money on each console sold, albeit it is less than when the console first launched in late 2006.
Sony has announced that it expects manufacturing costs to drop substantially again this year and that should prompt the company to either slash prices or at least consider it.